Chairman's Message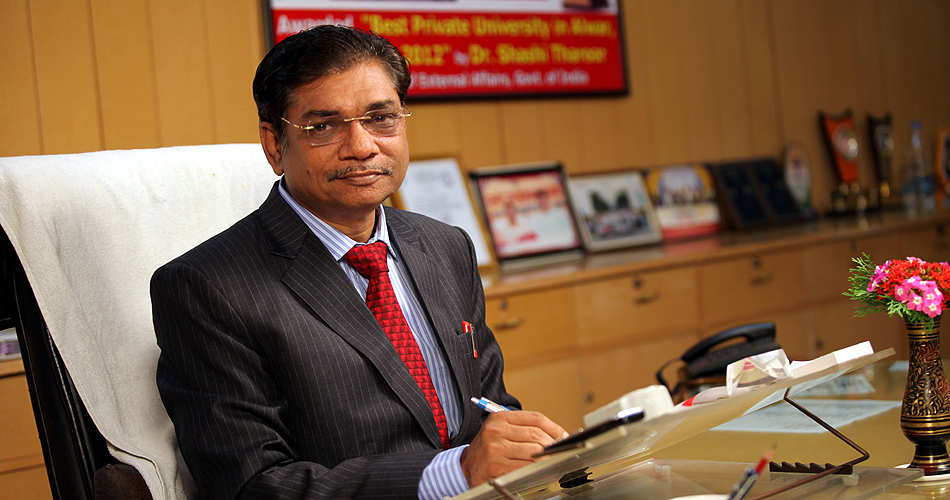 DR. V. K. AGARWAL – MBBS, DCH, MBA (UK)
---
Dear Students,
As I am writing this, dream, hard work, vision of imparting best quality education in Rajasthan comparable with the best in the world, has borne fruit.
In Alwar Pharmacy College, the environment of study is very disciplined which motivates each student to work hard & to develop self confidence and a winning attitude. The qualified experienced faculty, motivates each student to give his best academic result & to participate in extra curriculum activities like sports, cultural, debate, seminars, visit to course relate industries for practical training. The main objective of Alwar Pharmacy College right from its establishment is to develop practical & industrial oriented skills in each students. To fulfill this objectives, Alwar Pharmacy College has already made tie-ups with number if reputed industries, organizations & institutions for a mutual exchange of knowledge, technology & expertise.
In Alwar Pharmacy College the personality development & interview facing orientation training programmes to each students starts right from II nd year onwards by by training and placement cell, which is having 4 years experience of working under the professionally oriented team of all HOD's of each departments and headed by the chairman of the college.
However, the journey knowledge never ends. Each student who take admission in Alwar Pharmacy College has to follow the following "Guru Mantra" for his whole life.
"Hard work has no substitute sooner or later hard work gives best reward"
---
Executive Director's Message
DR. MANJU AGARWAL (MBBS, DGO, MBA)
---
Technical Challenges and expectations of the market need sound Technocrats and managers. We aim to provide quality Education to the students, which help them to face the world with confidence. We also aim to provide appropriate and healthy environment to faculty and students so that the focus is entirely on studies and technological growth.
Separate Girls and Boys hostels are located inside the campus. High priority is given to the safety and security of girl students. We aim to provide a home away from home to each student.
I am confident that Alwar Pharmacy College will soon reach a degree of excellence due to the Vision of the management, dedicated faculty and hard working students. I wish a very prosperous career graph for the students Each one must
"Create a concrete action plan and dedicate yourself to achieve your Goal / Dream"
---
Director's Message
ER. DEEP KAMAL AGARWAL – B.TECH., MBA (UNIVERSITY OF WALES)
---
Welcome to a new beginning!
Education plays a vital role in changing lives. Therefore, the choice of an institution is a crucial one impacting the future. While recruiting fresh candidates, companies look for people with a good grasp of fundamentals, domain knowledge, and enabling competencies like effective communications with a wholesome personality, commitment and the right attitudes.
Additional inputs, besides academic curriculum, therefore become necessary. At APC, we endeavor to provide our students the necessary training by using latest innovative methodologies in personality development programs, career building skills, and industry linked courses, in addition to a rich blend of academics, co-curricular and extracurricular activities that help in formulating the psychological profile of a student thereby leading him/her to a successful career.
To accomplish this, there is extensive support of superior infrastructure and learning resources like labs, libraries, workshops, research collaborations, academic alliances, innovative teaching methodologies with latest syllabus designed by renowned professors and industry experts as per the need of today's industry.
"Here is your opportunity for a Successful Career"
---
Principal's Message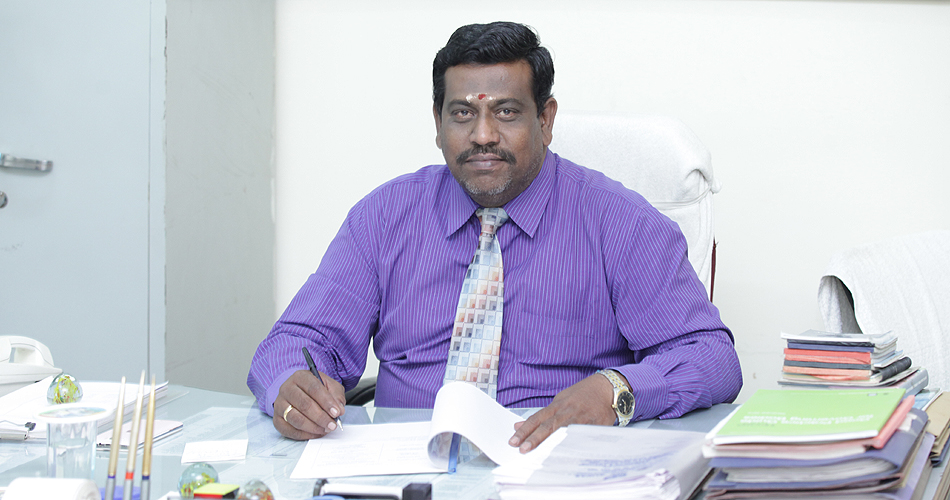 PROF. (DR.) JEYABALAN G. (PH.D., M.PHARMACY, B.PHARMACY)
---
My hearty welcome to you to Alwar Pharmacy College, a splendid Temple of Learning. You are entering into the arena of higher education where the future is full of opportunities and promises. By choosing to study at APC you will join a friendly and lively community. The academic environment is top-class and provides an ideal foundation for your personal and professional development.
We at APC are committed to provide you with excellent education, practical training and facilities in the career you have chosen to pursue. To achieve this we continuously update our courses and syllabi, keeping in view the changing needs of different professions, industries and social landscape as such. We emphasize on imparting excellent education to our students in an encouraging environment; we pay equal attention to the all-round development of our students. We provide them ample opportunities for giving expression to their inner literary creative and artistic talents, as well as, sportsmanship.
Let us help you climb new heights in your dreams and aspirations to create a first-class future for yourself.
"Welcome to a rewarding experience at APC"